Tuesday, February 7th, 2023 2:00 - 3:00 PM
Room 201A at MD&M West
During this BeyondWest Tech Talk, Brandon Tillman will join a special guest speaker from 3M, Dr. Del Lawson, to lead a discussion on what is Trending Now in Medical Wearables. The discussion will explore the latest trends being seen in the marketplace, key considerations that design engineers need to know when approaching their next project, specifics on how leveraging 3M Science of skin can improve wearable performance and user experience, how FDA regulations are influencing designs, and more.
Presentation: Leveraging 3M Science of Skin to Improve Wearable Performance and User Experience
Abstract: We are seeing significant growth in wearable health monitors for healthcare and fitness applications. Many of these devices perform and require sticking to skin. This talk will explore the challenges of skin as a substrate, and considerations for selection of the proper adhesive. In addition, Dr. Lawson will discuss the challenges of "long wear" device attachment and share results of some recent in-house 3M clinical studies completed and new product launches along with challenges for the future.
Jump to Form
---
Meet the Speakers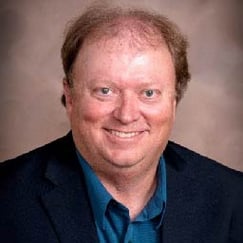 Del R Lawson, PhD.
Global R&D Technical Director, Medical Device Solutions
3M Medical Solutions Division
Career
30 plus Years of 3M R&D Development and Leadership

Engineering Research Scientist/Supervisor

Biotechnology Solutions Department, Genomics & Proteomics R&D Manager

Automotive Master Black Belt (Six Sigma)

Automotive Latin America Business Development & Lighting Leader

Commercial Solutions Division – Commercialization Mgr

Medical Device Solutions, Global Lab Director
---

Brandon Tillman
Managing Director, Point of Care Business Unit
ATL Technology
Career
20+ years in the Medical Industry

Diverse background in purchasing, sales, operations, quality, and business development

Expertise in medical wearables, patient monitoring devices, and diagnostics

B.S in Microbiology, MBA
---
In this Tech Talk, you will learn about:
How FDA Regulations are Influencing Designs

UX Considerations to Improve Patient Adoption

Leveraging 3M Science of Skin to Improve Wearable Performance and User Experience

Ensuring Project Success

Q&A