EXPERIENCE MD&M WEST LIKE NEVER BEFORE...
This year, we're going #BeyondWest to find a better way to bring the next-generation interconnect solution to market.
We'll be hosting two exclusive technical speaking sessions in which our VP of Engineering—Ryan Kunz—and our Director of New Product Development—Braden Ta'ala—will be talking about the challenges impacting high-density connector miniaturization and the future of the camera-based device market.
You won't want to miss it.
Schedule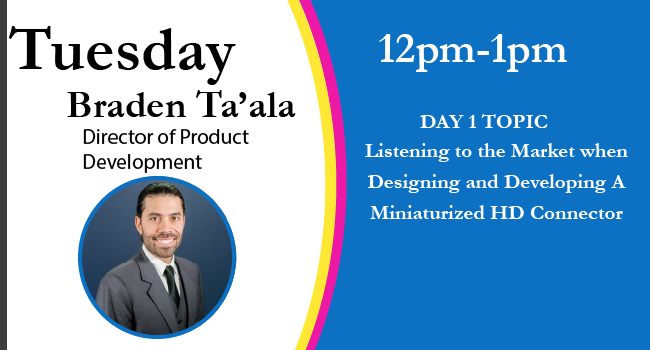 Going #BeyondWest
Want to Attend?
Unfortunately, registration for #BeyondWest has ended.
However, we will be handing out "day-of" passes at our booth (1943).
Stop by for your chance to attend.
Attending MD&M West, but can't make it to #BeyondWest?
Stop by booth 1943 to speak with one of our interconnect experts about your next project.
To see ATL Technology at MD&M West, please be our guest and register for your complimentary MD&M West show badge using this link. We look forward to seeing you in Anaheim!